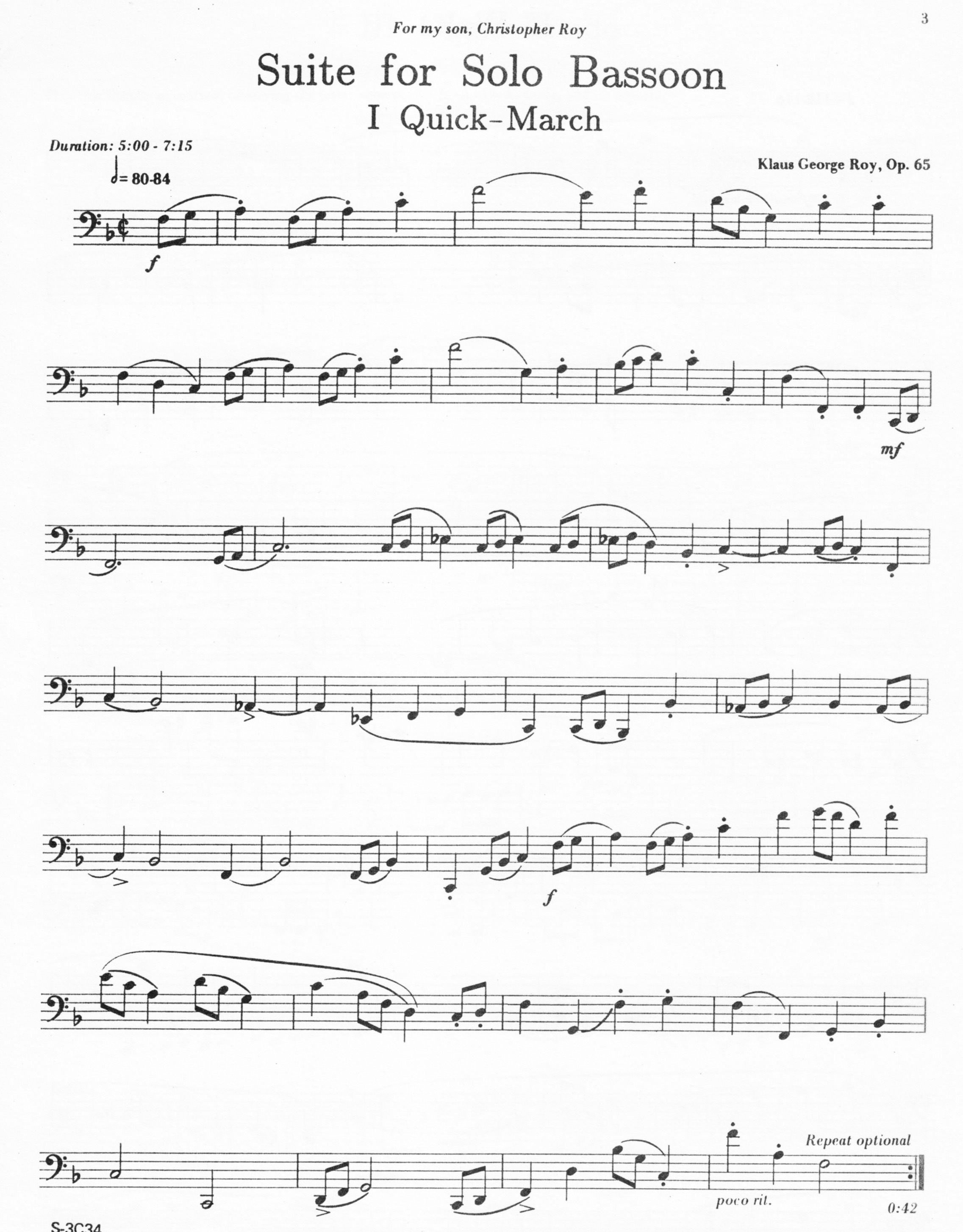 Suite for Solo Bassoon

Opus 65 – 1966
The Suite for Solo Bassoon was written in 1966 for the composer's son, Christopher Roy, then a member of the Roosevelt Junior High School Orchestra in Cleveland Heights.
The alternate version of the third movement may also be performed as a separate piece; Gigue-Rondo, Op. 65A. The total duration of the suite, with Movement I not repeated and the first version of III: 5 minutes. The total duration, with I repeated and the alternate version of III: 7:15 minutes.
Great appreciation is expressed to Lynette Diers Cohen (1948 – 2003), then principal bassoonist of the Ohio Chamber Orchestra, for her counsel, performance, and editorial assistance.